THE EVOLT 360
BODY SCANNER
The Evolt 360 Body Composition Analyzer, what we call the Intelligent Body Scanner, is a simple-to-use 60-second scan that provides detailed data about a body through more than 40 measurements. It works simply by passing a safe electrical current through the feet and hands.
The resistance to flow of the current determines the difference between muscle mass, fat mass, water and mineral — a measurement far beyond the one-size-fits-all generic BMI. All readings are specific to the individual, allowing trainers to better design a health and wellness program.
60 Second Non Invasive Scan (no need to remove clothing)

8 Electrode Multifrequency 5 Compartment Measuring Methods

Results Link Directly to the User's APP

Scientifically Validated Method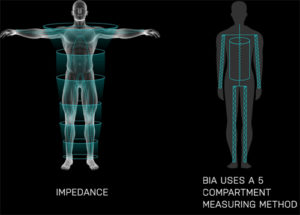 UNDERSTANDING THAT HEALTHY IS NOT JUST A NUMBER
In 60 seconds, the Evolt 360 gives users a unique experience and a full report of their body composition.
TRACK ANYWHERE AT ANYTIME
The Evolt Active App will store your body composition results so you can track, monitor, and analyse your progressive results. Access personalised profile and dashboard via smart phone, tablet, or desktop computer. Utilising unlimited cloud storage data, the App provides instant graphs and charts showing real-time results.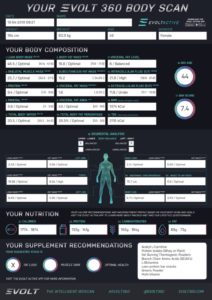 MORE THAN 40 MEASUREMENTS IN 60 SECONDS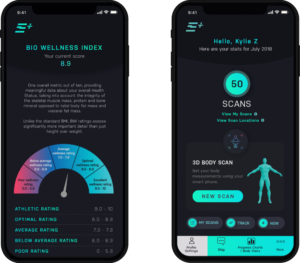 Segmental Analysis of Each Limb
Exclusive Members only pricing of just $29