WHAT IS 24/7+ ?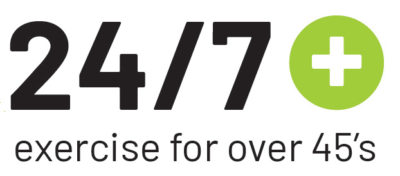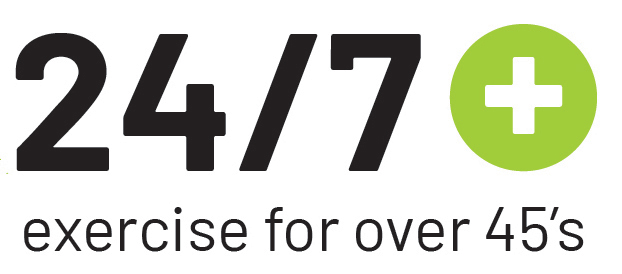 24/7+ is designed specifically to help older Australians aged over 45 become more involved in health and recreation.
As we age it becomes increasingly important to maintain physical activity in a safe and comfortable environment, but despite the known benefits of regular exercise, only a small portion of those aged over 45 are meeting physical activity guidelines.
We want to change that.
We offer an exclusive suite of benefits designed for mature age members, including an initial training program, mature aged staff with specialised training and small group classes to meet the specific needs of older Australians.
LEARN MORE ABOUT WHAT WE DO

As we reach our 40's the likelihood that we will have some challenges with our health or specific body part increases significantly. It may be in the form of a chronic condition such as diabetes or arthritis or it may come under the heading of a biomechanical problem, for example back pain or joint problems. By the time we are 50, any damage and/or poor management of our body in the past starts to manifest. It is important to excercise at all ages but from our 40's onwards it becomes essential to introduce a specific program and adhere to it diligently.
From our early 40s, our muscle mass is slowly being eroded and in our later years the process escalates unless we introduce special measures to reduce the loss. At no other time in our life is it more important to introduce progressive resistance exercise, or weight training, along with a balanced program including stretching and cardiovascular exercises.
Weight training does not mean lifting huge weights with the aim of bulking up. It means doing what you are capable of, and progressively increasing as your body becomes stronger. This means you should seek help from an expert with what weights you should be doing and how often, and when you should increase what you are doing.
Our small team of trainers specialising in exercise for mature age participants will design a program specific to your needs and ensure you start out the right way. And, there's no additonal cost for your initial program. When you become a member of Peninsula Fitness we include this for you.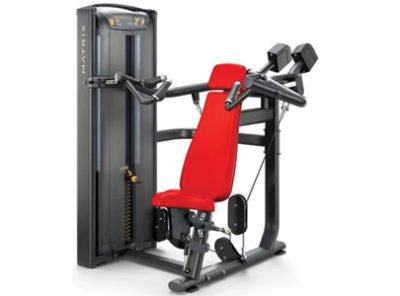 User friendly equipment
Choosing the right equipment for seniors is crucial in avoiding the risk of injury. However, different people have different needs, and the right equipment depends on personal preferences. We have a large range of resistance machines perfect for low impact weight training, along with a wide range of cardio equipment such as recumbent and upright bikes, elliptical cross trainers, rowing machines and much more.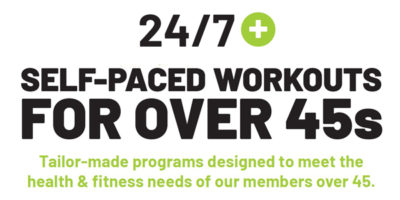 Exclusive programs for you
We have trainers specialising in exercise for mature age participants who will design a program specific to your needs. There's no additonal cost for your initial program and you can also select from a range of self paced workouts available at anytime in our gyms just to keep your exercise regime fresh and excting. You can also utilise our Exclusive Small Group and Virtual Classes room at no extra cost.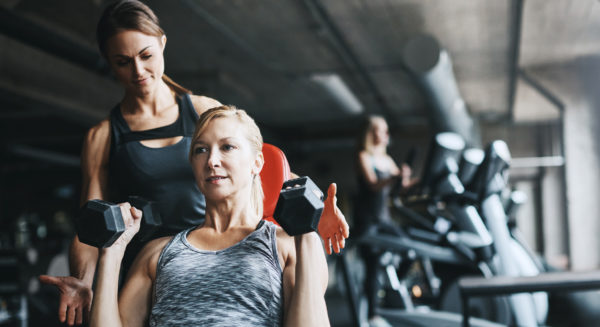 Working with over 45's
Most of our team are themselves over 45 and understand the very specific exercise needs of this age range. It's extremely important to ensure you exercise in a sustainable and safe manner and avoid injury. There are many exercises perfect for older people and members of our team have undertaken specialised training in this area to guide our members in the right direction.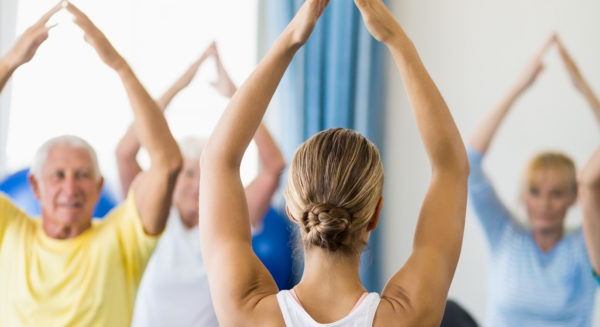 Small Group & Virtual Classes
Working out with others in a small group setting is a great way to stay motivated and have fun exercising. We have a range of classes designed exclusively for over 45's including Functional Training, Stength & Stretch and more. Our exclusive classes room is a private area separate to our main gym which comes at an extra cost to general members, but not for you. All our over 45's have access to this area at no extra cost.
EXCLUSIVE TRAINING ROOM

Our small group training room is separated from our main 24 hour gym and is perfect for when you prefer a bit more privacy or want to utilise our Fitness on Demand virtual classes facility. Fitness On Demand allows you to select from hundreds of premium digital fitness classes and follow an instructor on screen directly on-site.
You can access HIIT, core-strength, cycling, yoga and other specialty fitness classes from global, powerhouse fitness brands that include Jillian Michaels, Daily Burn, POPSUGAR, Sweat Factor, Zumba and more!
FOD is a great way to add variety to your workout routine, and you can also do a class with friends or other gym members if you like. It's easy to get started, just select your preferred class on our IPAD controller from a range of options, including length of class, intensity and style, then hit Play and follow the class instructor on screen. And for our over 45's members it's all included at no extra cost!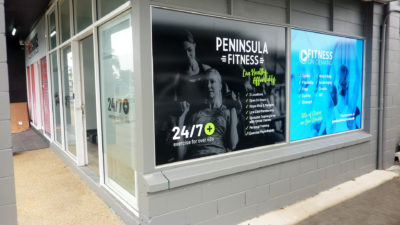 Virtual Classes in Our Exclusive Training Area

PICK. Browse hundreds of digital fitness workouts.
SEARCH or filter by CATEGORY, LEVEL and DURATION to find the perfect workout for your goal.

CLICK. Preview classes directly on the touchscreen kiosk.
Click PLAY when you're ready to begin.

PLAY. Your guided workout will automatically begin on the big screen!
HOW TO GET INVOLVED

24/7+ is a program exclusively designed for over 45's with our goal to increase gym membership and exercise participation rates of older Australians.  We provide everything you need to either get started or continue on your exercise journey whilst having fun and seeing the results of your efforts. Our equipment is easy and safe to use, we provide an initial training program for you to follow and we have many existing members over the age of 45. Most of our staff are also in the same age range. There is no additional cost to our great value membership plans at Peninsula Fitness to enjoy the benefits of 24/7+.
Contact our club owner Leyre Farrar for more information and how you can get started. info@peninsulafitness.com.au or 0410 601641.
We offer a free trial period,  so come along and find out if 24/7+ is for you.