WHY CHOOSE PENINSULA FITNESS?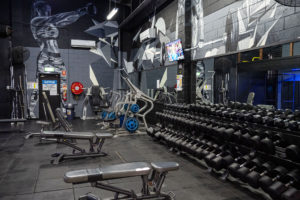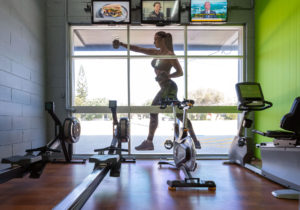 We are a family owned and managed 24 Hour Gym with 2 locations at Kippa-Ring & Margate on the Redcliffe Peninsula.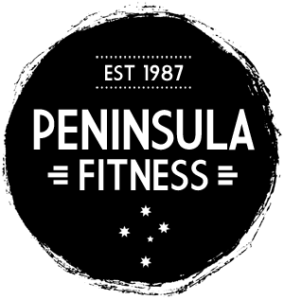 Each of our gyms has an extensive range of cardio equipment, resistance machines, free weights, boxing and functional training equipment.
We pride ourselves on offering a welcoming environment for everyone, whether you are a regular gym goer or just starting out, we're confident you'll fit right in.
And although we have plenty of equipment, we also have plenty of space! Both our locations are bigger than the average 24/7 gym and parking is freely available.
We have been operating in Redcliffe since 1987 and continue to provide the best value for money gym on the Peninsula. Come in and check us out during our staffed hours and we'll show you around and set you up for a free trial before you commit to joining. We're sure you'll enjoy meeting your fitness goals with our friendly community of staff and members.
LOCATIONS & HOURS

We have two gym locations on the Redcliffe Peninsula in Kippa-Ring and Margate. Unlimited 24/7 access to both locations is included in all membership options. Why not come in during our staffed hours and check us out today? We'd love to show you around!
Staffed Hours
Monday
9:00am – 11:30am
3:30pm – 7:00pm
Tuesday
9:00am – 11:30am
3:30pm – 7:00pm
Wednesday
9:00am – 11:30am
3:30pm – 7:00pm
Thursday
9:00am – 11:30am
3:30pm – 7:00pm
Friday
9:00am – 11:30am
Saturday
9:00am – 11:30am
Sunday
Unstaffed
Staffed Hours
Monday
9:00am – 11:30am
3:30pm – 7:00pm
Tuesday
9:00am – 11:30am
3:30pm – 7:00pm
Wednesday
9:00am – 11:30am
3:30pm – 7:00pm
Thursday
9:00am – 11:30am
3:30pm – 7:00pm
Friday
9:00am – 11:30am
Saturday
9:00am – 11:30am
Sunday
Unstaffed
MEET THE TEAM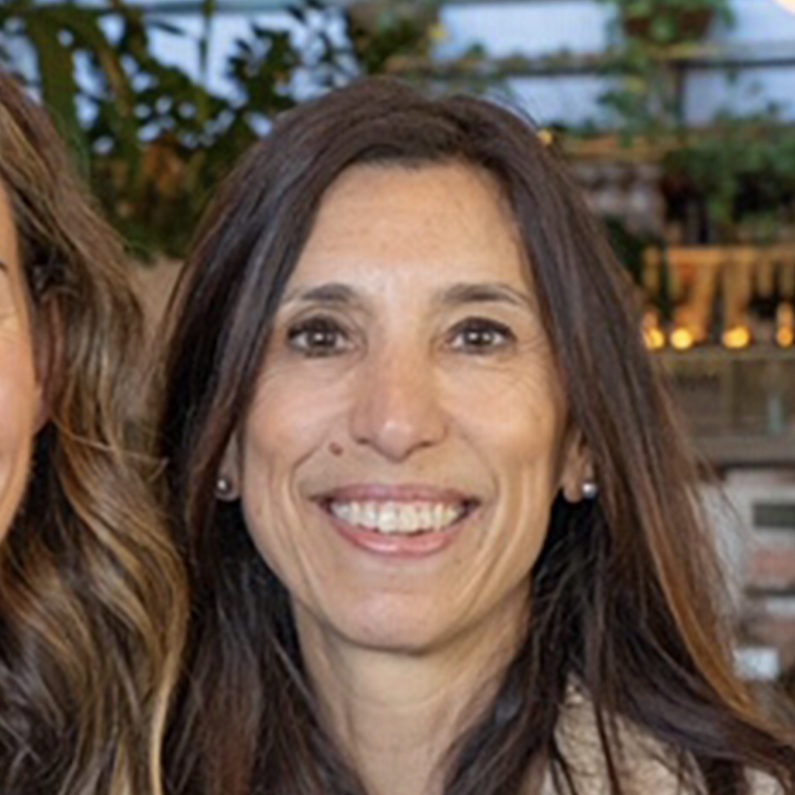 LEYRE FARRAR
Owner Manager
Certificate III in Fitness
Leyre (pronounced Lay-ra) was born in Spain and immigrated to Australia in 1998. Leyre has been a fitness enthusiast all her life and is proud and excited to be the owner of Peninsula Fitness. Leyre has a naturally outgoing personality and loves chatting to members so please say hello when you see her!
LEE-ANN HARGREAVE
Gym Instructor
Certificate III in Fitness
Weight training has been my passion since my late 20s. After 15 years in business with my husband in a retail/customer service role, we decided on a lifestyle change so I followed my passion and completed my Cert III in Fitness.
I thoroughly enjoy conversing with like-minded people on a daily basis. With the personal experience and lifetime of knowledge I have in the fitness industry, I feel I can definitely offer advice to those who are seeking it. If you need help with anything please come seek me out.
NICK CLOHERTY
Personal Trainer
Cert III & IV in Fitness, Master Trainer
When it comes to fitness I pride myself on making sure that my clients goals are met no matter their life style, through goal setting, hard work and a little bit of fun along the way. I have been in the sports and fitness industry for almost 10 years now and have been working with Australian Defence Force (ADF) members for 3 years having gained my cert 3, 4 and Master Trainer in fitness 2 years ago.
I started in a gym 5 years ago to combat a rare medical condition that gave me brittle bones. Through countless hours of studying and hard work in the gym I now have outstanding bone density and feel like a new person every day. I will take on any challenge whether it be weight loss, building muscle, conditioning, or rehab and together we will fortify your life through fitness.
KYM SMITH
Yoga & Meditation Teacher
I am certified yoga & meditation teacher, and Healthy Ageing Instructor, who has been in the health and wellness industry for over 25 years. I believe in looking after our being as a whole; mind, body & spirit.
I've taught yoga classes all over the world, including a divine week-long retreat in Ubud, Bali. I look forward to helping you calm & quieten your mind, tone & strengthen your body and ignite your Spirit within.
SIRI VALENTINE
Personal Trainer
Certificate III & IV in Fitness
I'm extremely enthusiastic about fitness and take great personal and professional satisfaction from improving the health and wellbeing of my clients. I've been working in the industry since 2017 where I obtained my certificates 3 & 4 in fitness.
After playing rugby for several years I found an interest in strength and conditioning training. I have changed my weight from 55kg to 80kg through learning the importance of nutrition and the correct training. I cater to every lifestyle, making fitness something to look forward to and helping you achieve the best results possible.